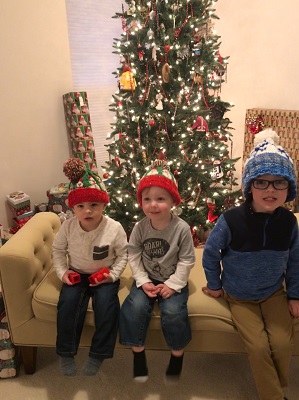 Well the Christmas holidays are past now, and we're on to the new year! 2018! What an exciting year for us at Interlacements Yarns, on the personal side, Jim is retiring from his job in April , and thus will be on the road with me for shows more! Also, we are expecting another grandchild in June!
On the business side of things, we are starting up a Yarn Club which I believe will be a lot of fun for the members. I've always wanted to share a few of my favorite things and new colorways I am creating with members first so here is the chance. I went on a buying spree and purchased some silk and wool yarns, and other luxury fibers to add to the mix up. Sheryl Theis has graciously designed a few new patterns for us to give you in your boxes and we are pretty excited about that. I've also added more types of spinning fibers to the new line up, will start photographing them next week. And weaving warp chains will get their own pictures too. I'm so grateful to my shops, customers and friends for all the support and love. Please keep sending your finished garments pictures to me so I can add to the gallery. We love seeing them!
Happy New Years and may your knitting basket always be full and full of fun yarns!
Jim and Tracey Schuh