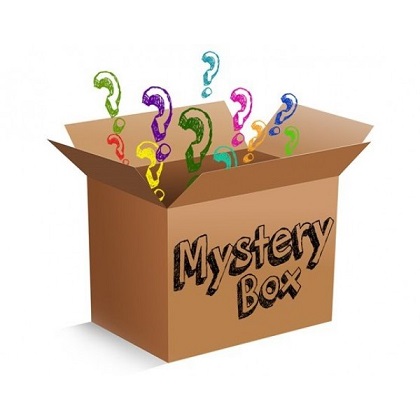 Interlacements Yarns has an exciting opportunity for anyone who loves to create beautiful, wearable items with our luxury-quality, hand-dyed yarn. We are starting a Yarn Club, led by me, Tracey Schuh, co-owner of Interlacements Yarns. Fiber artists love the vibrant colors, wonderful sheen, and beautiful drape of our hand-painted yarns. Creating with these yarns is an absolute joy! Joining the Yarn Club will be fun and worthwhile for those who knit, crochet, and weave.
Everyone loves to start new projects, and the Yarn Club gives you a new and exciting challenge each month, plus the gorgeous yarn you'll need to create your eye-catching item. Each box will contain a full-sized skein of one of our standard yarns dyed up in a new colorway. (We will keep a few colorways on hand in case someone needs to purchase a second skein for a larger project.) We will include pattern suggestions for making a garment or item, plus special treats.
I love getting surprises and thought I'd gather some things that are my favorite items. It could be a knitting tool, stitch markers, project bag or who knows? I love looking for cool things that go with my yarn craving. I keep thinking of that song from "The Sound of Music," these are a few of my favorite things! The season will affect my color choices, and so for fall you will probably see fall colors and for spring, spring colors. It will be just how the mood goes during that dye day. I also ordered a few new luxury yarns that may be included in the boxes, so the element of surprise will be huge!
Each member will receive a skein, pattern, and goodies delivered right to their mailbox each month, for the low cost of $24, postage included. (Members outside the continental U.S. will be assessed shipping fees.) Members can choose one of the convenient enrollment options of three, six, or 12 months. Register yourself and register a friend, and have fun together creating each unique project. We can include a gift card if you purchase the yarn club for a friend. What a great gift idea! We will begin packing up boxes for February 2018, so get your box reserved soon.
We will post pictures of the current box on our blog, and we encourage you to email photos of your finished product to add to our gallery!
You have my promise it will be worth every cent! Join us today.