Any day is a good day to CREATE.
---
Interlacements Yarns LLC is a wholesale and retail yarn company providing luxury-quality, hand-dyed yarns and fibers to crafters since 1996. Whether you're a spinner searching for unique fibers or a knitter or weaver looking for vibrant yarns, Interlacements Yarns LLC has what you need to make your next project really pop.
Owner, Keli Potter, loves to dye beautiful yarns and fibers that Makers can use to create their own special projects. Our hand-dyed yarn and fiber is available at retail stores throughout the United States and at our online store.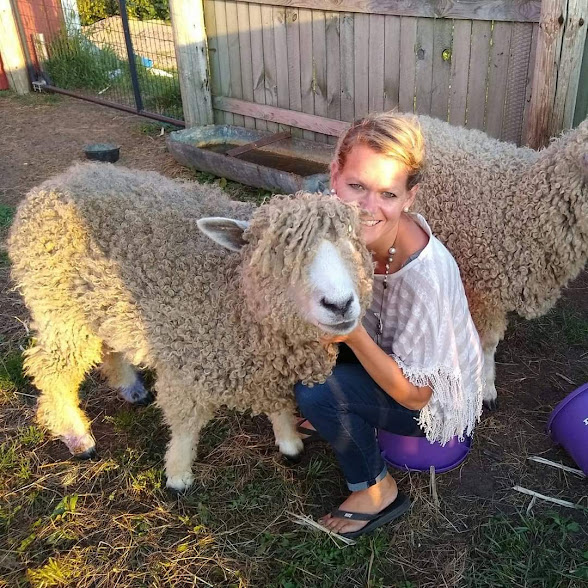 As an independent dyer and fiber enthusiast, Keli works in her studio doing what she loves best — hand dyeing yarns and fibers for you to enjoy. She is constantly on the lookout for new yarns, new designs, and new ways to inspire her customers' creativity, as well as her own!
Keli loves all things wool and yarn, from raising the sheep that grow it, to dyeing it, to knitting with it. She loves people and loves to chat about yarn!
Interlacements Yarns is known for its bright, clear colorways, created by combining colors to create striking patterns. Clients love creating items using the vibrant colors and the unique color combinations as they knit, spin, and weave. They also love the large-sized skeins, because fewer skeins are required to complete a project.
Interlacements Yarns LLC sells luxury-quality yarn and fibers at a competitive price. Top sellers include the versatile and popular Michigan, which is a Superwash Wool, plus rayon products like the Zig Zag and Baby Rick Rack for knitters or weavers looking for a softer fiber with a wonderful sheen.
Also available are sock yarns, like the Tippy Toes, a blend of Superwash Wool and Nylon, and the Toasty Toes, a Superwash Merino Wool, perfect for DK weight knitting. Tippy Toes is great for knitted socks that wear well and keep their shape nicely, while Toasty Toes works well for sweaters, mittens, scarves and hats. For those who love to sit at the spinning wheel or are experienced in needle felting, combed top spinning fiber is available in 8-ounce braids.
We invite you to browse our online store to view our selection of hand-dyed yarns and fibers, plus patterns and kits. Have a question about a specific yarn or fiber? Call us or send us an email, and we will be happy to respond.