Hi Everyone,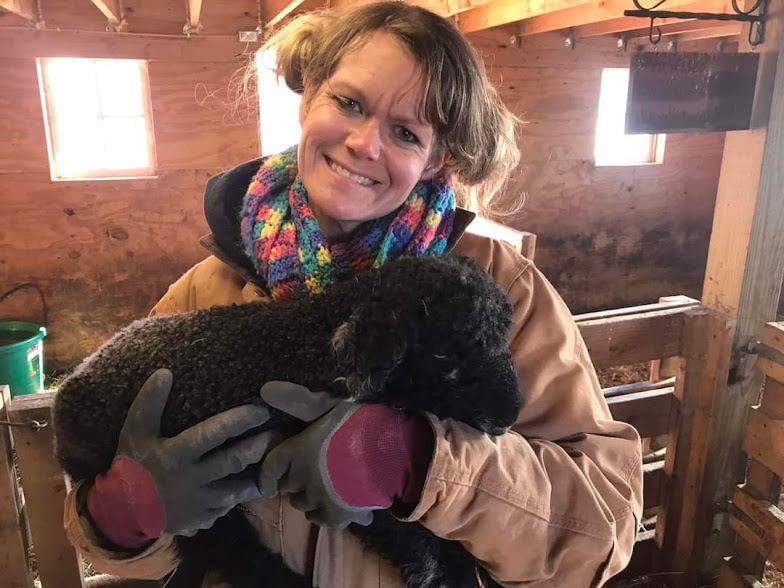 I'd like to take a minute to introduce myself. My name is Keli Potter and I am the new owner of Interlacements Yarns. My husband, Brian, and I live on a small farm in Northeast Wisconsin. We have 3 teenage children and raise sheep, horses, chickens, a trusted farm dog and a few cuddly cats.
I learned to crochet a number of years ago after finding a picture of a blanket on Pinterest that I had to have. One thing quickly lead to another and I have fallen deep into the fiber arts rabbit hole!!! I have come to love yarn and wool from on the animal to knitted up into something pretty for me to wear (and pretty much everything in between!)
Tracey and I have been working closely together for some time to ensure this transition is as seamless as possible. I look forward to carrying on with the beautiful, vibrant colorways and excellent customer service that Interlacements is known for, as well as adding in some of my own twists, ideas and personality.
I am so grateful for the opportunity to take over Interlacements! It is hard to imagine that yarn, color, and fiber shows are actually going to be my job!!! I love meeting new people and can't wait to get to know all of you!! I am excited to work with you and help you create beautiful projects! Please, feel free to reach out and introduce yourself or ask any questions you might have. You can contact me by phone or text at 920-672-8203 or email me at [email protected].